Night Drop/Early Bird Key Drop Service For Automotive
Are you committed to making it as easy as possible for your valued customers to get their vehicle serviced or repaired? Our Night Drop/Early Bird key drop envelopes and Night Drop Boxes give you the opportunity to service your customers outside of your regular 8 a.m. to 5 p.m. hours. Your customers can save valuable time when they need to drop off their car or vehicle outside of normal business hours. Now is the time to add convenience for your customers so their busy schedule doesn't hold them up from rushing to your service department, or even worse one of your competitors.
We want to help you make money while you sleep. We have night drop boxes that include our night drop envelopes so you're customers can stop by your service department any time throughout the day or night and quickly and easily fill out their night drop envelope with all relevant information, slide their keys into the envelope, and safely drop it into the box. Your customers will truly appreciate this convenience knowing that they can pick up their vehicle shortly after being serviced without the need to wait in line or taking off work just to schedule a service call. Whether it's getting your oil changed, tires rotated, filter changed, or even another extensive service call, it's very important to cater to your customers' needs.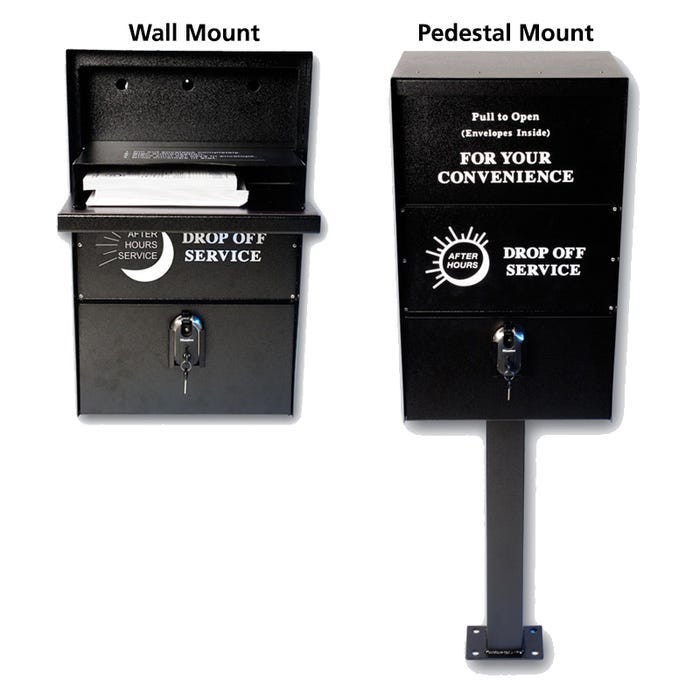 Let's face it, everyone procrastinates when it comes to regularly maintaining their vehicle. Most people wait and say "I'll do it on Saturday." Then Saturday comes and their schedule gets busy, they have family responsibilities, etc. So instead they end up at the "Instant" and easy/convenient oil change location instead of getting their car serviced at your location. Everyone wants convenience and we're here to help you add that convenience so that you can continue to expand your highest profit center with your service department. Don't give your customers a reason to delay getting their vehicle serviced any longer and pick up one of our night drop boxes along with our standard or custom night drop envelopes that are made and produced in the USA. We're proud to pass on our savings to you! For any of your other auto dealer supplies shop Dealermarket.com today!